Metal insulation sandwich panel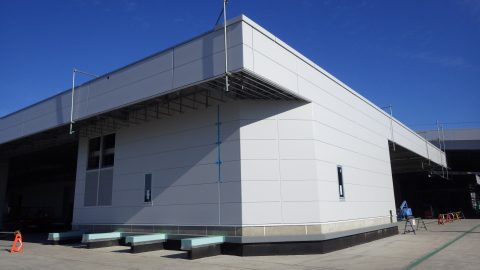 Combining panels of different materials such as heat resistant panels and incombustible panels will create a comfortable environment.
Since we deal with abundant kinds such as durability / fire resistance superior, light weight and workable one, we will propose the optimum panel according to your request.
It is possible to construct a wide range from a place where people work, to a
warehouse.
It is excellent in heat insulation, effective for energy saving, condensation prevention and so on. Color change does not occur easily, keeping the building's appearance beautiful over a long period of time. It is also ideal for construction of large properties.
Construction Example is here.