Roof / Outer Wall Construction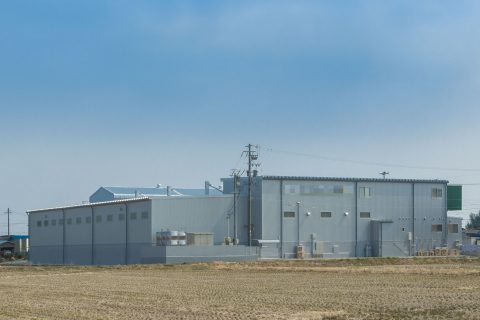 Since we are appreciating the politeness and speed of our work, we have received a lot of requests from major general construction companies.  herefore, we have plenty of construction experience of large facilities / factories.
Construction Example is here.
Utilizing our experience so far, we will be able to satisfy our customers satisfaction.Please leave it to our company if construction of the roof /outer wall.
Folded-plate Roof
The folded-plate roof is used in a wide range of applications, from medium to large buildings, and the total cost is
low.
It is easy to construct, so we can shorten the construction period.
As it is a "Boltless method" , it looks beautiful and dynamic.
Double heat insulating
folded construction method
In this construction method, double the material of the roof, and sandwich the parts under it and the top part (glass wool). It is recommended for buildings that require high insulation and sound insulation.
Large Corrugated Sheet
The large corrugated sheet is excellent in strength, it is best for the exterior of large factories and warehouses.
It will be a balanced appearance beauty.
It corresponds to various conditions by a combination of a corrugated sheet that emphasizes economic efficiency and an underlying board etc.
Example of construction contents
Roof Long Length Folded – plate / Vertical Flat Roofing / Horizontally Roofing
Top Light / Roof Fan
Outer Wall Corrugated Sheet / Metal siding / Fiber Reinforced Cement Siding / Spandrel
Rain Gutter Large Gutter / House Gutter / Stainless Gutter / Aluminum Gutter / etc.
Maintenance
Roof
Even without direct damage such as leakage of rain and corrosion of roofing materials, the roof is aging with the passage of time.
In order to prevent it, we recommend regular maintenance of the roof by experts.
Gutter
Water leakage in the gutter may be caused by various causes including corrosion of the gutter, curing of PVC, breakage due to snow.
Let's take countermeasures before it causes leakage inside the room and moisture / condensation.
Outer Wall
If the outer wall is damaged, the structure of the house may be adversely affected, such as rain leakage and termite generation.
By maintaining early, it is possible to keep expenses due to deterioration of symptoms and maintain a beautiful appearance.